Repair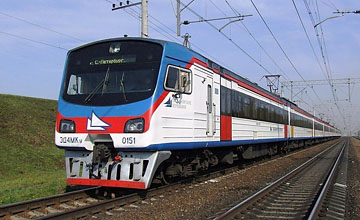 TransElCon boasts experience in both the design of new comfort electric trains (ED4MKu) and the refurbishment of worn car interiors while overhauling diesel rolling stocks. In 2005, TransElCon and DMZ JSC engineered two high-comfort ED4MKu-0151 and 0153 electric trains.
This modern train embodies a range of technologies that ensure high-level environmental and fire safety and comfort use for passengers and crew.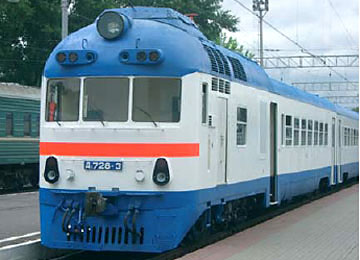 TransElCon provided a deeper insight into the possibilities of the overhaul after commissioning its first overhauled D1 diesel train in 2006.
TransElCon develops interior options for passenger cars of electric rolling stocks and aspires to reach goals set by RZD in the Railway Industry Development Plan 2010, namely, the goal of improving the quality of services. In this way the Company seeks reaching the following goals at a time:
ecofriendly and fire-proof manufacturable design based on up-to-date technologies (aluminum, composites);
higher passenger comfort due to designer's Europe-standard solutions, color background and ergonomic components;
multi-optional design allowing for assembly of interiors of various classes (standard to high-comfort interiors of Express trains) and cost.
Moreover, components of all interiors listed below contain mainly domestic materials. Therefore TransElCon products cost much less than import products while the both provide the same quality.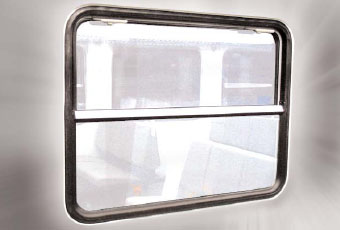 Window
TransElCon offers sealed aluminum-shaped window frames featuring inertia opening mechanism. Windows are mounted using a special mastic compound that does not require any fasteners and ensures the best waterproofing and heat insulation and therefore does not impose any constraints while assembling and maintaining cars. When replacing window glass, no removal of window frame and adjacent components of outer car casing is required. TransElCon supplies windows with round edges of various radii (70–135mm).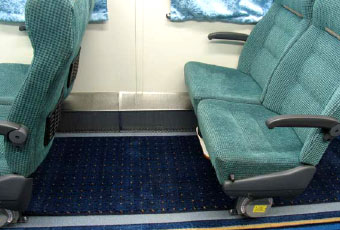 Heating System
Heating stoves and electric heaters comply with railroad requirements and are certified for use in both AC and DC rolling stocks.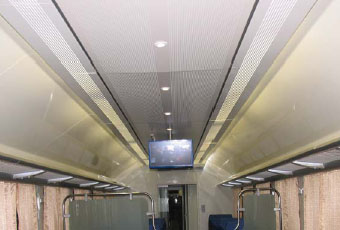 Fluorescent Lighting
Fluorescent lighting represents a line comprised of modules of various lengths. It can house a wide range of starting regulators (subject to trainborne mains current and voltage) and therefore can find use in all types of cars of electric and long-haul trains.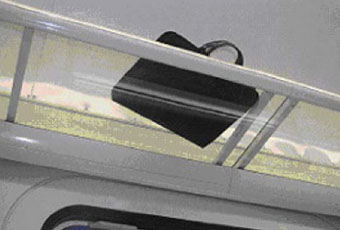 Luggage Shelves
TransElCon provides multiple-design shelves (including glass shelves) upon Customer's choice.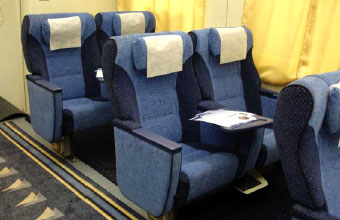 Passenger Seats
TransElCon manufactures three passenger seats:
Fiberglass seats with soft components for general-purpose cars;
Seats for high-comfort trains;
Tilt-back seats for Express-type cars.
All said seats are made of domestic components and has thus overridden import seats.
All these products are of widest use in various repairs (KR-2, KRP) performed by engineering plants.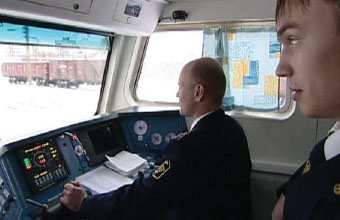 New comfort and safe cockpit offered by TransElCon deeply modifies the appearance of trains that undergo overhaul/refurbishment operations. These RRA-developed cockpits are mounted on over 27 trains of Moscow, Privolzhsky, North, West-Siberian, and Kaliningrad railways as well as used by Latvia, Georgia and Kazakhstan railways.